16" X 16" Trucker Spill Kit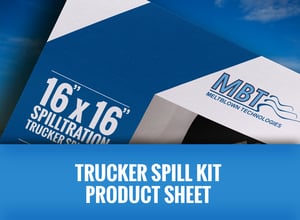 Truckers need to be prepared for oil-based leaks and spills. Our compact spill kit is a great solution. Each kit is smoosh-packed to reduce storage space requirements by 75%.
Oil Sticks. Water Wicks.
Download the product sheet to learn more about our Spilltration Trucker Spill Kit.