8" X 8" Spilltration Basin Product Sheet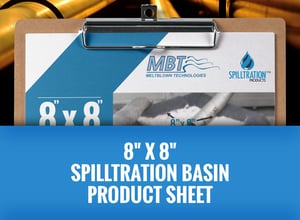 Just like all of our great Spilltration products, our basins can absorb oil while filtering water through. Included in a basin set is:
1 Basin
4 Husky Pads
4 Oil Shammy Towels
Oil Sticks. Water Wicks.
Download the product sheet to learn more about our 16" X 16" Spilltration Basin.